Newsletter: Gardeners Believe in the Future
One of the most popular quotes shared on gardening by gardeners is this quote by Audrey Hepburn: "To plant a garden is to believe in tomorrow."
Whether it's setting in fall transplants, sowing seeds, planting daffodil bulbs, or planting a sapling, Ms. Hepburn's oft-quoted remark is spot on. By taking up gardening, we initiate a relationship with nature and the future.
Audio Article – Believe in Tomorrow
The cultivation of food and medicinal plants has been happening for eons. We may even consider that many faiths portray God (AKA the Creator) as the First Gardener. So when we don our garden attire and slip on our wellies, we are performing a reenactment of the original Gardener.
Gardening is a co-creative effort between the gardener and nature.
~Coleman Alderson, GardensAll.com
The Gardener as Artist
From the pallet of possibilities, the gardener brings together past experience, education, and research to devise what will be planted. The "canvas" is the particular environment with its multitude of benefits, restrictions, and harmful elements. The canvas is prepared as the gardener sees fit and the creative process is initiated. The co-creative endeavor is now in full swing.
From the pallet of possibilities, the gardener brings together experience, knowledge and nurture to plant a gardenscape.
~Coleman Alderson, GardensAll.com
The Gardener Nurtures and in Turn is Nurtured
From the first watering in through harvest and clean-up, the nurturing of the garden entails providing optimum growing conditions. Often, the gardener must counter aspects of nature like drought, pests, lack of nutrition, temperature, and numerous other vicissitudes. Otherwise, the garden is likely to fail. Even a "low maintenance" garden needs tending to now and then.
As Chance the Gardener, the protagonist of the brilliant 1979 film "Being There", says, "In the garden, growth has it seasons. First comes spring and summer, but then we have fall and winter. And then we get spring and summer again."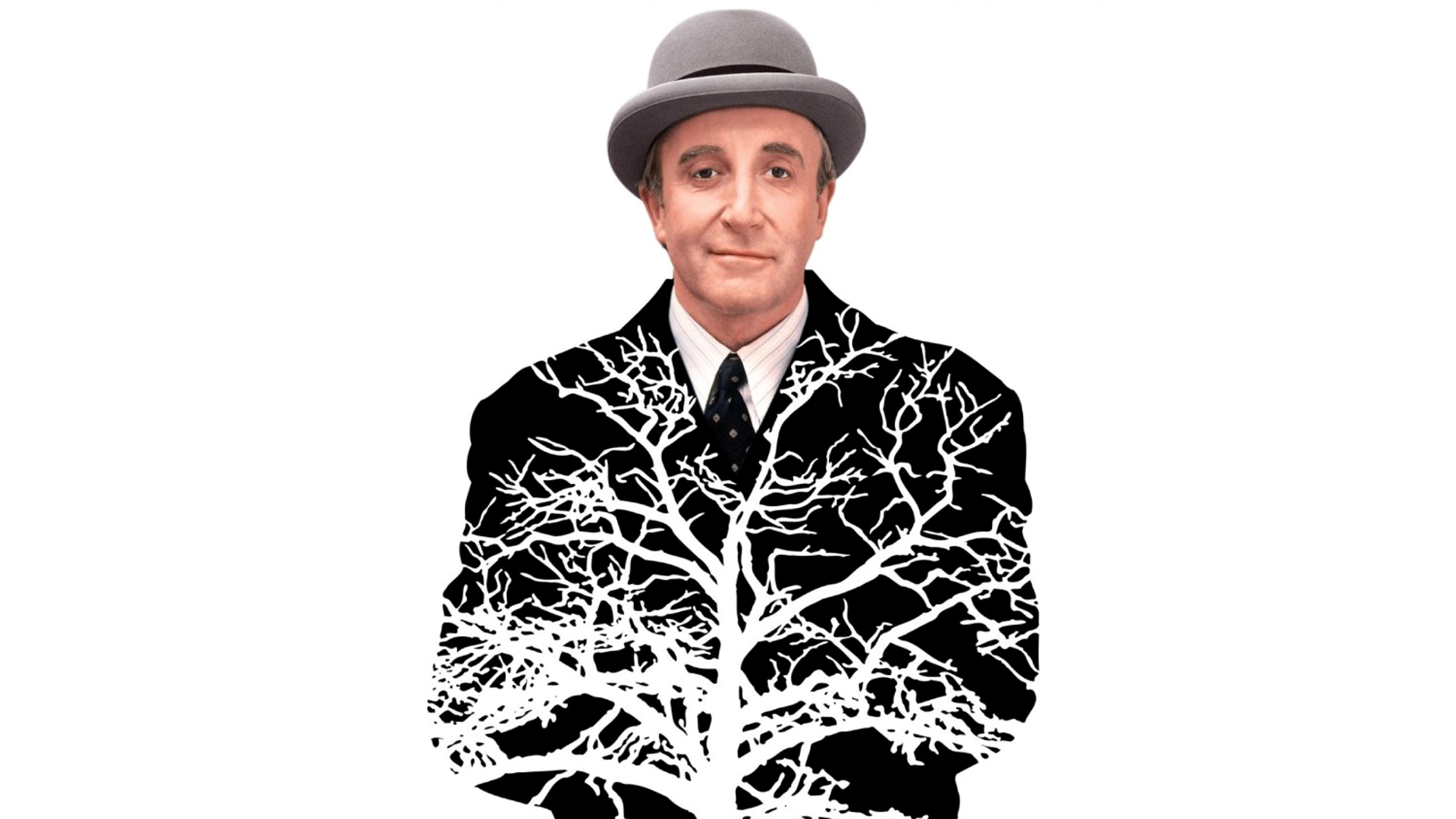 And through these cycles of the seasons, we learn. We learn as we go, and we grow better as gardeners, and grow better gardens.
I think of this pattern as a spiral rising into every new season. No wonder "Chauncey Gardener's" simple observations seemed so deep that he became a voice of wisdom to politicians.
When we plant a garden, we subscribe to the seasons. We bend our fate and our faith toward the future.
~Coleman Alderson, GardensAll.com
Our Place in Nature
As you know by now if you've visited here before, we live in the woods. How wondrous it is to wake in the morning and see sunlight streaming through the trees. Our landscape plantings have matured over 25 years. As opposed to vegetable gardening, the landscape gardener must project years into the future. This takes vision and optimism.
We have to imagine how our plants will grow, given the space, and how they will blend with each other in color, form, and texture. The gardener must also consider the canvas, the existing features, and what other components, like pathways and decks might be added.
Elegant Gardens
Stunning examples of the "English" landscape garden can be seen at places like The Biltmore (Asheville, NC)1)https://www.biltmore.com/visit/biltmore-house-gardens/gardens-grounds, Winterthur Gardens (Winterthur, DE),2)https://www.winterthur.org/ or Callaway Gardens (Pine Mountain, Georgia).3)https://www.callawaygardens.com/
The landscape designers, working with living, ever-growing materials, plan and plant their artwork to flourish for years into the future.
These creations are conceived and implemented on a grand scale of thousands of acres. By the way, the movie "Being There", referenced above starring Peter Sellers,was filmed at the Biltmore.
Here's a short time-lapse video of the Biltmore Gardens.
It's hard to say whether we get into gardening because we're optimistic, or that, we take on a brighter view of tomorrow as we garden. Either way or both ways, Audrey, we appreciate your wisdom.
"To plant a garden is to believe in tomorrow."
~Audrey Hepburn
Grateful Gardener
This garden season has provided a number of lessons for the next time around. There is a definite gap between what we intended to grow and what actually grew. It's also helpful to assess our gains.
We are most grateful for what we have received from our efforts. This includes a steady harvest of beans, kale, peppers, and tomatoes. Even though our pumpkins and squash were sub-par to nil, we managed to grow a few summer types (lemon and zucchini) as well as a collection of winter squash.
Gardeners are Optimists
We have two simple observations to impart. First, gardeners are generally optimistic and believe in tomorrow, and this is a good thing. Second, it's important to take a moment to recognize our blessings and appreciate what bounty we've received.
What's Happening in Your Garden?
How about your week? We know gardeners love to share photos of crops, crafts and harvests, so if you'd like us to publish your photos, comments and/or articles, we'd be delighted to hear from you. We've gone a bit philosophical in this newsletter. We welcome your perspective regarding gardening as a optimistic venture.
You can post comments and/or photos on our Facebook page, or send us an email.
As always…
"May your gardens flourish and your harvests be bountiful, and when you look upon your little Eden, may you see that it is good."
~Coleman Alderson, GardensAll.com
Tally hoe!
Go Grow Great Gardens!
G. Coleman Alderson is an entrepreneur, land manager, investor, gardener, and author of the novel, Mountain Whispers: Days Without Sun. Coleman holds an MS from Penn State where his thesis centered on horticulture, park planning, design, and maintenance. He's a member of the Phi Kappa Phi Honor Society and a licensed building contractor for 27 years. "But nothing surpasses my 40 years of lessons from the field and garden. And in the garden, as in life, it's always interesting because those lessons never end!" Coleman Alderson
FDA Compliance
The information on this website has not been evaluated by the Food & Drug Administration or any other medical body. We do not aim to diagnose, treat, cure or prevent any illness or disease. Information is shared for educational purposes only. You must consult your doctor before acting on any content on this website, especially if you are pregnant, nursing, taking medication, or have a medical condition.
Affiliate Disclosure
GardensAll.com is a participant in the Amazon Services LLC Associates Program, an affiliate advertising program designed to provide a means for sites to earn advertising fees by advertising and linking to Amazon.com. Pages on this site may include affiliate links to Amazon and its affiliate sites on which the owner of this website will make a referral commission.
Want to submit your photos, videos and/or article content for publication? We love to share! growers@gardensall.com